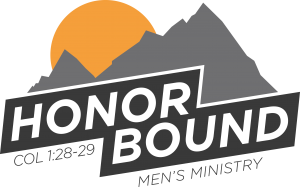 Whether you ride a motorcycle, build hotrods, or drive a 4x4, HonorBound Motor Ministry can help you build a small group custom designed around the style of your chuch.
Using motorsports as a theme you can start a purpose driven, activity centered growth group to bring the men of church together to reach the men of your community.
HonorBound Motor Ministry wants to help you.
Step 1:
This must be pastor supported and pastor supporting!
Step 2:
Create a team of at least three men to help you start.
Step 3:
Give me call or simply download the Chapter Application and send it in.
Step 4:
Plan to meet three to four times a month. Each meeting would offer a different format. Such as, once a month to discuss upcoming events, share a challenging devotional and pray for one another. The next time you meet would be for the simple enjoyment of a ride or cruise to a favorite destination. Then another you meet could be for a "After Church Lunch Run" just so that you can enjoy a meal together without an agenda.
Step 5:
Sponsor fun events to bring out other men in your church and community.
Starting a Motorspsorts Small Group is easy.
Let us help you get started. Please give me a call or send me an email to get started.
Tim Greeley
Phone: 206-940-2533
Email:
tdgreeley@yahoo.com