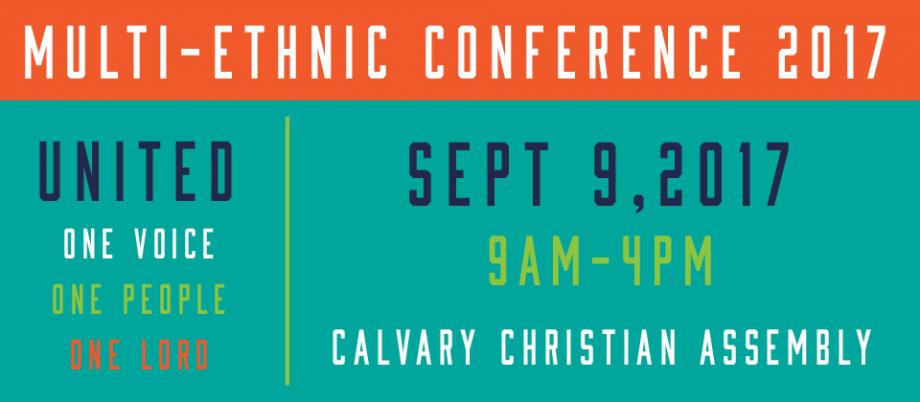 The NWMN Multi-Ethnic Conference is where over 17 different ethnic groups of the Northwest will come together in worship, fellowship, and food. All are encouraged to come to learn, be edified, and be encouraged in how God is using immigrants to bring a new spiritual awakening to our nation.

FOR ALL congregations, church pastors, leaders and volunteers desiring to expand and multiply multi-ethnic ministries!
When:

9:00am - 3:15pm Saturday, September 9, 2017


**Doors open at 9am for a coffee hour, checkin & registration
**1st session starts at 10am
Location:
Calvary Christian Assembly
6801 Roosevelt Way NE
Seattle, WA 98115
Cost:

$25 per person

Additional Details:

Catered lunch provided
Online registration is now CLOSED. You may register onsite Saturday morning.
James Croone
James & Sharon Reyes
Don Ross
Adjunct Professor at NW Univeristy
Ministry to the Inner City
Pastors of Charisma Christian Center
Acts 13, Inter Racial Evangelistic Partnership

NWMN Network Leader