Save the Date! May 2-4, 2022
Couer d'Alene, ID
EXPERIENCE CONNECTION, CELEBRATE WINS, AND BE INSPIRED
NONA JONES




INNOVATOR | AUTHOR | SPEAKER | SURVIVOR
Nona Jones is a rare combination of preacher, author, business executive, entrepreneur, media personality and worship leader. In her day job she serves as the Head of Global Faith-Based Partnerships at Facebook where she leads the company's work with faith-based organizations around the world. She is the author of Success from the Inside Out, chronicling her unlikely story of success after a childhood filled with physical and sexual abuse. She also hosts Undefeated with Nona Jones, a Facebook Live talk show that reaches almost 40 million people around the world each week.
Since being licensed into the gospel ministry at the age of 17, Nona has preached around the world. As a business executive and entrepreneur, she has been profiled by ESSENCE Magazine as an "Under 40 Woman to Watch" and Florida Trend Magazine as one of Florida's "30-Something All Stars." She has also been featured on TBN, CBN News and The Word Network. She holds a Bachelor in Communications and Master of Business Administration from the University of Florida where she has been recognized as an Outstanding Young Alumnus and she has completed graduate studies at the Harvard Law School Program on Negotiation.
She is a graduate of Leadership Florida and the Presidential Leadership Scholars Program, a joint initiative of President George W. Bush and President Bill Clinton. She also holds memberships in The Links, Incorporated and Alpha Kappa Alpha Sorority, Inc. She and her husband, Pastor Tim, lead Open Door Ministries in Gainesville, FL and are the proud parents of two boys, Timothy, Jr. (9) and Isaac (6), and Goldendoodle girl Shiloh (2).
GLYN BARRETT

Senior Pastor of !Audacious Church
Glyn & his wife Sophia are the Senior Pastors of !Audacious Church, a multi site, multi generational church with 4 campuses in Manchester and Chester, England.
Glyn is also the National Leader of Assemblies of God GB, a 600 Church Strong Pentecostal denomination and Co-chair of Empowered21 for Western Europe.
A powerful and sought-after communicator, Glyn's messages and motivational teaching continue to inspire people of all generations throughout the world.
Glyn and Sophia have two children, Georgia and Jaedon. As far as passions go - Glyn loves his family, is fanatical about Manchester City Football Club and enjoys riding his motorbikes.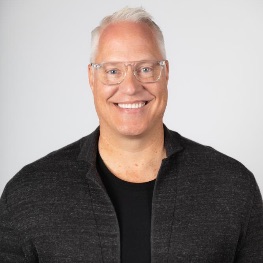 JEFFERY PORTMANN

Director of CMN
Founding pastor of Newhope, a multi-site Church outside of Seattle; Jeffery stepped into the role as Church Multiplication Network Director for Assemblies of God. Married to his H.S. sweet-heart, he is the father of two sons Justus and Josiah. His passion is presenting hope and developing people. With a Doctorate of Mnistry - emphasis in leadership, Jeffery speaks using a relational style with simple clarity that helps every generation understand and apply the Bibile to their lives.
We encourage you to read through our FAQs below before submitting a question.