7 These have come so that the proven genuineness of your faith—of greater worth than gold, which perishes even though refined by fire—may result in praise, glory and honor when Jesus Christ is revealed.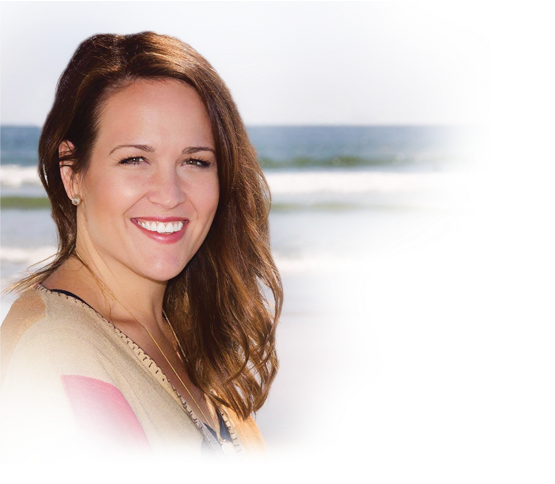 Tara Beth Leach is a pastor in the western suburbs of Chicago at Christ Church of Oak Brook. She previously served as senior pastor of First Church of the Nazarene of Pasadena ("PazNaz") in Southern California and has pastored in Illinois and New York. She is a graduate of Olivet Nazarene University and Northern Theological Seminary. She is a regular writer for Missio Alliance and writes and speaks widely about women in ministry and church leadership. She is the author of
Emboldened
.
More than anything,

Tara Beth is madly in love with King Jesus

, and believes his bride can be who Jesus says she can be. While the Bride of Christ is broken and sinful, it is a means by which Jesus chooses to redeem the world.
She has two beautiful and rambunctious children, Caleb and Noah, and has been married to the love of her life, Jeff, since 2006. They spend a lot of time in National Parks backpacking, hiking, running from bears, and keeping her boys from catching too many reptiles.
Necklace
Free to the first 100 ladies
to register!
Journal
$10 + $5 shipping
Blue or Grey
T-Shirt
$15 + $5 shipping
Black (S-XXXL) or White (S-XXL)
GROUPS:
BUY10 GET1 FREE*
*All 11 must be purchased in one transaction. Discount applied at checkout. Does not apply to or include student or on-site registration.
REFUND POLICY Registrations cancelled before 02/01/21 will be refunded after a $20.00 per person cancellation fee is deducted. Registrations cancelled on or after 02/01/21 are non-refundable, but may be transferred prior to 03/05/21 to another person at no charge.