The Northwest Ministry Network exists to bring the hope of Jesus to our communities. These communities are both in the Pacific Northwest and around the world! Boys and Girls Missionary Challenge (BGMC) provides resources to bring missions to life by developing a heart of generosity in kids ministry!

To learn more about the national program BGMC program, click the link: http://bgmc.ag.org/


Why FireBible
The FireBible is a full-featured study Bible with an emphasis on the person and work of the Holy Spirit. The scholarship of the FireBible's study material—edited and reviewed by a panel of pastors and renowned Bible scholars—is unsurpassed for a serious study of the Scriptures. It also offers the reader a practical understanding and application of Scripture that leads to a solid foundation in God's Word, a deeper relationship with Christ, and an awareness of the Holy Spirit's activity.

Haitian Creole Project
Roughly half the population of Haiti practice voodoo at some level. Since the devastating earthquake of 2010, Christianity is on the rise with 16% of the people identifying as Protestant. Currently there is NO study Bible in the Haitian-Creole language. Help us change that. Our goal is to raise $15,000 so we can provide 500 Bibles to the Haitian people.
BGMC Winter 2021 Project - FireBible | Haitian-Creole Translation
Goal: $15,000
How to Give
GIVE ONLINE
Click here to give online. If you have trouble with the link, follow these instructions:
1. Go to giving.ag.org
2. Type in 920205 in the search box.
3. Once the January 2021 Life Publishers Event project populates, click on the Give Now button
4. Follow the instructions to complete

GIVE BY CHECK
Make checks payable to BGMC and send to:
BGMC
1445 N Boonville AVE
Springfield, MO 65802

* When mailing in, please use the BGMC Giving Form (above) and note the Special Target #/Mission on memo line

Life Publishers Project: Haitian Creole Translation Special Target#: 920205


Online Giving Instructions
To ensure that your church receives BGMC credit, follow the instructions to give online:
1. Follow the link or search for the Special Target # listed on the
last page of each Project Guide. If entering the number, it is important that you type in the number exactly as listed in the Project Guide.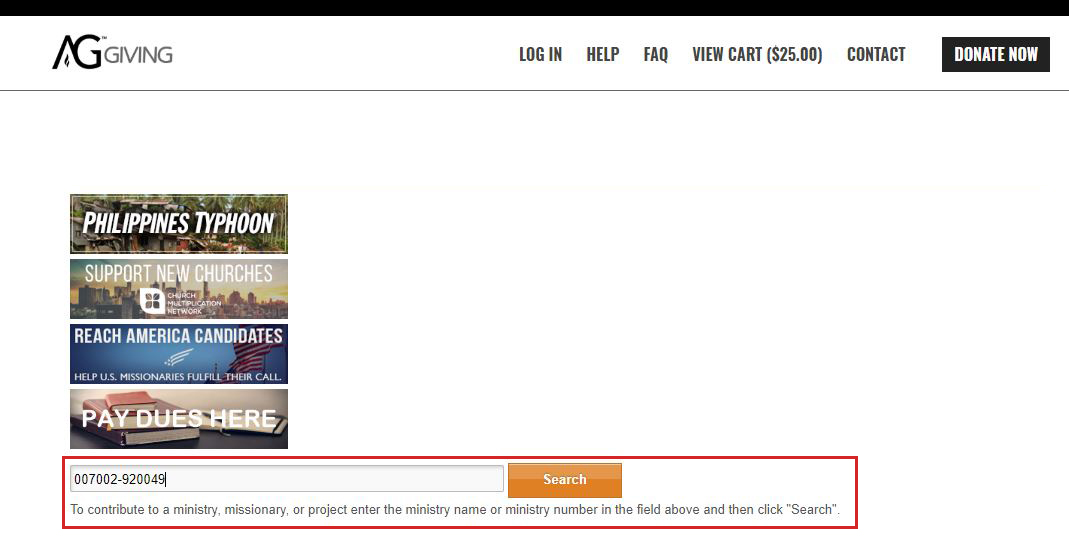 2. Select or enter in the total giving amount and click "Give Now"
3. Proceed to check-out. If you are an AG Credentialed Minister, make sure you are logged out of your personal AG Passport account and select "Checkout as Guest."

4. Fill in billing information and check the box at the bottom of the page to receive Church Credit.
5. Submit contribution! This donation will be associated with your total BGMC giving at the end of the year.

BGMC Project Guide Archive
Download past Project Guides (formerlly (KMC) Kid Missionary Challenge)

How does BGMC work?

You can choose to partner with our seasonal Project Guide or give to the BGMC Critical Needs Fund throughout the year. Our Project Guides (explained in detail below) present an opportunity for partnership with a specific missionary, via designated giving, culturally specific prayer, and similar serving opportunities.

As your committment is an agreement between you and God, it is understood that you may revise it at any time. Once a need is met, we reserve the privilege of redirecting funds to the BGMC Critical Needs Account. If the pledged amount is not met, BGMC reserves the right to redirect the church or district's designated funds.


Project Guides

Four times a year, we will produce a Project Guide for you to utilize, adapt, and reproduce in your kids ministry. These Project Guides will focus on one missionary in a particular country and have a season of emphasis (spring, summer, fall or winter). As the Network of NWKids, we will join together in sponsorship of the current, featured missionary by giving, praying, and serving.

Give, Pray, Serve (GPS)

One of the ways a heart of generosity can be measured is through a few actionable items: how are the kids in your ministry giving? how are they praying? how are they serving? We want to measure the effectiveness of a child's missional heart through their own desire to give, their own desire to pray, and their own desire to serve.

First, the Project Guide provides the tools to financially give to the project. Each project will feature an AG sponsored missionary and will set a goal of donation. Once the goal is met, remaining funds will be filtered to BGMC and donated towards critical needs -- such as food, Bibles, water, clothes, medicine, shelter -- for missionaries on the field.

Secondly, we will provide stories, pictures, and cultural context from missionaries, bringing missions alive and inspiring in children the desire to pray for missionaries, out of an attitude of deeper understanding. We recognize that missions can seem like a large, untouchable concept for a child to grasp, so we want to make it relatable and recognizable to them, so they can see that they have the authority to pray for a missionary, just like they would pray for a friend.

Thirdly, we will provide suggestions for serving opportunities. Our hope is that a student will not only be inspired to give to and pray for missionaries, but also to pattern their own lives after missionaries' example of service. Serving opportunities will need to be fostered and created in your own context and church culture, but we will provide some practical, easy to execute examples.

How you can be a part:

We want to partner with you in our Boys and Girls Missionary Challenge. What does that mean?

1. Commit to joining the team:
Use the resources
Give towards the featured project
Create serving opportunities in your ministry
2. Tell us your stories
What is happening in your kids ministry?
How are you seeing a heart of generosity develop?
3. Come to BGMC sponsored events
A few times a year we will host BGMC sponsored events, where we highlight your stories, missionary stories, and cast vision for the future of BGMC. Be on the lookout to attend these events as a kids ministry leadership team and give us your feedback for how we can make BGMC more impactful!
Subscribe to the BGMC Email List!