PACIFIC NORTHWEST RETREAT OPTIONS
Alexanders Lodge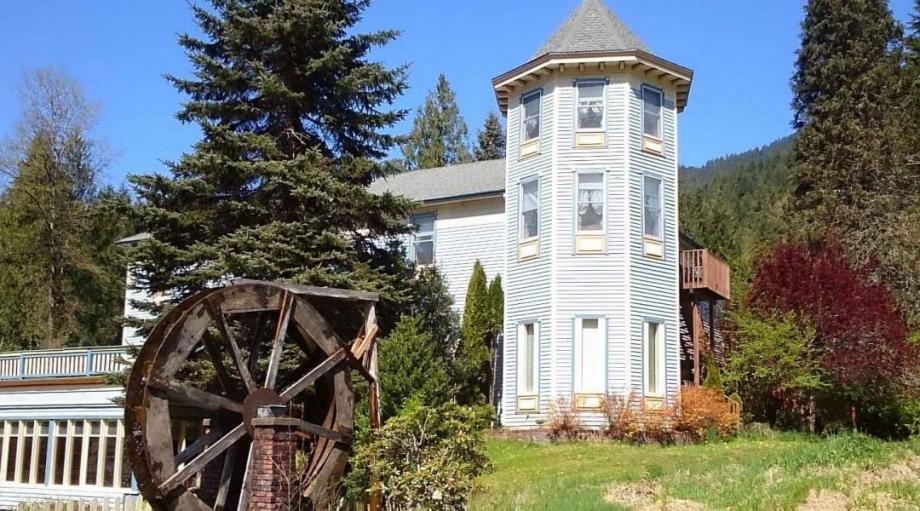 37515 State Route 706 E Ashford, WA 98304
Phone: 360-569-2300
Email: info@alexanderslodge.com
Website: alexanderslodge.com
A winter retreat location (Nov-April, excluding holidays), located just before the Mt Rainier National Park Nisqually entrance with friendly staff, comfortable beds and great food (Caterer available for all food needs.)
---
Bethel Ridge Retreat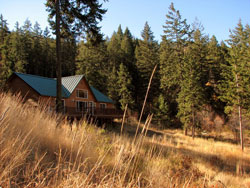 134 Flying H Loop Naches, WA 98937
Phone: 509-379-1437
Email: brfrstaff@gmail.com
Website: bethelridgeretreat.com
Intensive, individual counseling by licensed staff offered in a secluded mountain retreat home with a commitment to restore marriages and families using Biblical principles combined with the Gottman methods. Facilities are also available for personal or family respite.
---
Camp Bethel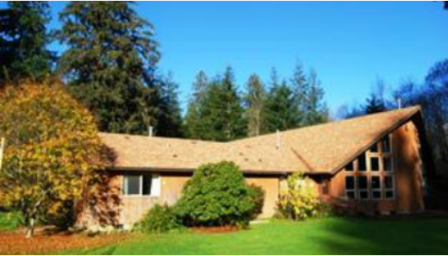 347 Kirkpatrick Road Hoquiam, WA 98550
Phone: 360-289-3444
Email: contact@campbethel.net
Web Site: campbethel.net
Camp Bethel is nestled in a coastal forest (approximately 17 miles north of Hoquiam) that provides opportunity for hiking and exploring God's creation. Camp Bethel has a wide variety of recreational opportunities and is located approximately ten miles from nearby beaches.
---
Camp Casey

1276 Engle Road, Coupeville, Washington 98239
Phone: 866-661-6604
Email: campcasey@spu.edu
Website: casey.spu.edu
Plan your next retreat on beautiful Whidbey Island! A hidden gem of Seattle Pacific University is our Camp Casey Conference Center right on the coast of Washington. An old Army base that has been remodeled, it is the perfect place for retreats, camps, conferences and getaways. A variety of housing options, a delicious menu provided by dining services, an on-site auditorium, various breakout rooms and facilities, a thriving "sea lab" with sea creatures right off the shore, an outdoor pool and nearby local attractions.
---
Camp Lakeview

32919 Benbow Dr E, Graham, WA 98338-9019
Phone: 360-879-5426
Email: info@camplakeview-wa.com
Webiste: camplakeview-wa.com
A year round retreat center on Lake Tanwax. Cabins and a 6000 sq foot cedar lodge overlooking the lake provide comfortable and modern housing for up to 100. Enjoy volleyball, basketball, hiking, fishing, boating or relaxing by the lake.
---
Camp Gilead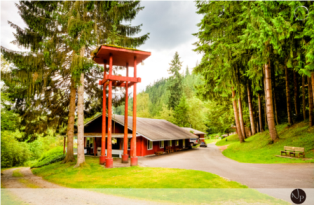 30919 NE Carnation Farm Rd, Carnation 98014
Phone: 425-333-4311
Email: campgilead@campgilead.org
Web Site: campgilead.org
Located on the Snoqualmie River, Camp Gilead offers year-round facilities for groups from 10 to 225. Recreational opportunities include mini-golf, pickleball, tennis, covered basketball and volleyball, boating/canoeing, dirtboarding, field games and miniature train rides for the younger campers. Two ski areas nearby.
---
Camp Lutherwood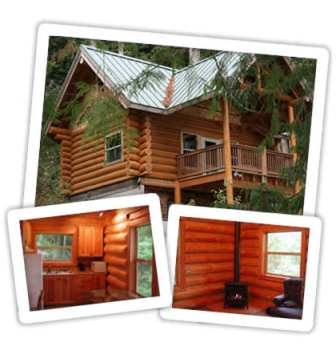 1185 Roy Rd, Bellingham, WA 98226
Phone: 360-734-7652
Email: office@camplutherwood.org
Website: camplutherwood.org
Located on Lake Samish and 105 acres in the Cascade Mountains. 1,500 ft of shoreline accommodates camping, hiking, swimming, softball, tennis, basketball, canoeing and ropes courses. Open March through October. Facilities: 6 rustic cabins, a heated retreat house and tent/trailer/RV sites. Through July and August, we offer week long outdoor program for kids of all ages. Lutherwood is perfect for day or overnight environmental education.
---
Cedar Springs Camp

4820 State Rd 92, Lake Stevens, WA 98258
Phone: 425-334-6215
Email: info@cedarspringscrc.org
Website: cedarspringscamp.net
Cedar Springs offers a wide variety of facilities. 100 acres accommodates groups from 10 to 1000. Cabins sleep over 260, or groups can enjoy the comfort of their own RV. Recreational opportunities abound in out 21,000 sq. ft. multi-purpose building, or from the woods and high ropes course.
---
Cedar Springs Christian Retreat Center


4700 Minaker Road, Sumas, WA 98295
Phone: 360-988-6674
Email: info@cedarspringscrc.org
Website: cedarspringscrc.org
Located northeast of Bellingham, Washington, near the town of Sumas. A beautiful scenic drive along winding country roads providing a quiet, peaceful, and natural environment for pastor's (and their spouses) a free 1-3 day stay for a personal retreat.
---
CRISTA Camps & Conferences Island Lake & Miracle Ranch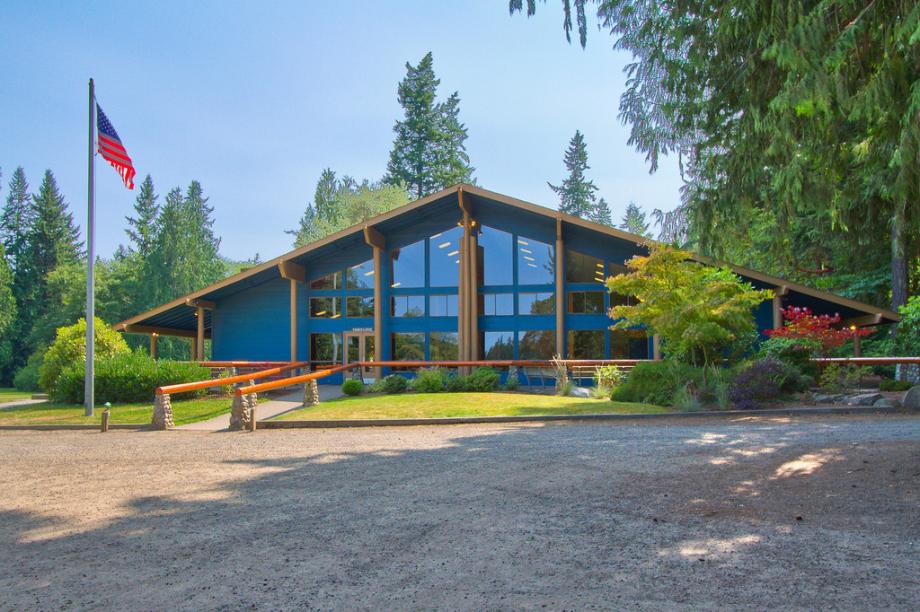 12500 Camp Ct NW, Poulsbo, WA 98370
Phone: 360-697-1212, Seattle: 206-622-8583, Bremerton: 360-377-1442
Web Site: cristacamps.com
Both sites offer top-notch service and delicious home-style cooking. Facilities include dorm and cabin style accommodations, a variety of meeting rooms and recreational opportunities. Fresh water lakes and acres of wooded trails provide the natural setting to enhance your program.
---
Double-K Ranch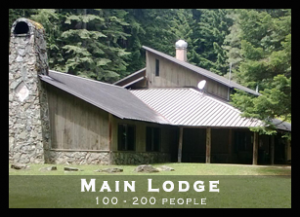 620 Tall Timber Trail, Easton, WA 98925
Phone: 509-656-2304
Email: doublek@doublek.org
Website: doublek.org
A wonderful, year-round, campus-like setting for groups of 20-130 (and more in the summer). 165 acres located in a recreational wonderland with opportunities on site and at nearby lakes, trails and mountains. Downhill skiing at Snoqualmie and great cross-country skiing at our doorstep.
---
The Dunes Bible Camp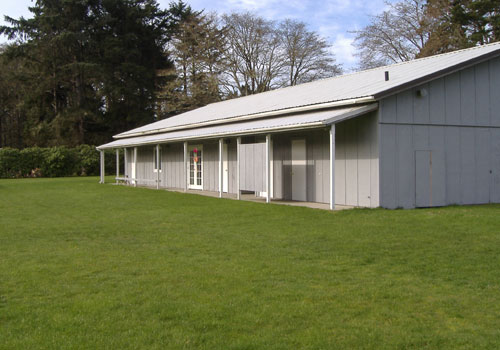 23515 Pacific Hwy., Ocean Park, WA 98640
Phone: 360-665-5380
Email: info@dunesbiblecamp.com
Website: dunesbiblecamp.com
We are located 2 miles south of Ocean Park , WA on the beautiful Long Beach Peninsula. Our main campus has 15 beach side acres with an Olympic size pool, a gym, 1 chapel, 2 smaller meeting areas, a dining facility that holds 300+ people, two play fields, and numerous bunk houses. The Dunes also has acreage on Loomis Lake, just 2 miles south of the main campus.
---
The Firs Chalet, Conference Center & Firwood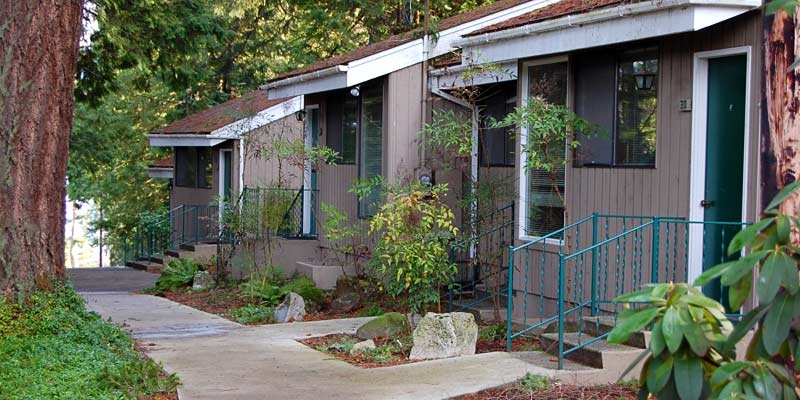 4605 Cable St., Bellingham WA 98226
Phone: 360-733-6840
Email: info@thefirs.org
Website: thefirs.org
For over eighty years, The Firs has risen to the challenge of serving many groups, organizations, families and campers young and old. It all began with a vision: A meeting place with God, where hundreds were to be blessed. Not just "a bit of land," on Lake Whatcom in Bellingham, Washington, but a place where the people would hear His Word and be satisfied. Through its programs, and dedicated staff, The Firs has labored to proclaim Jesus as Savior and Lord and continues to fulfill its mission with a variety of retreat facilities to meet the needs of all guests.
---
Fruitland Bible Camp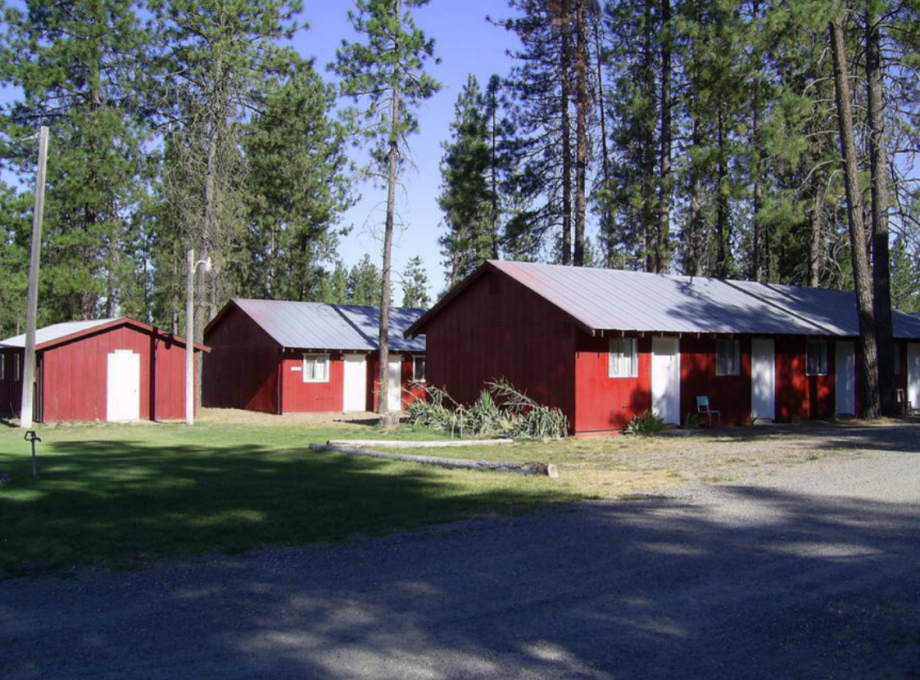 5876 Mudget Lake Rd, Fruitland, WA 99129
Phone: 509-722-3665
Website:
fruitlandbiblecamp.org
Fruitland Bible Camp offers individual rustic cabins, duplexes and eight-plexes furnished with bunks and individual beds. Guests must bring their own bedding. Many cabins have simple room furnishings. There are central restrooms with hot showers and a washer/dryer. We have separate dorms in the large Youth Center complete with bunks and restrooms
with showers.
---
Ghormley Meadows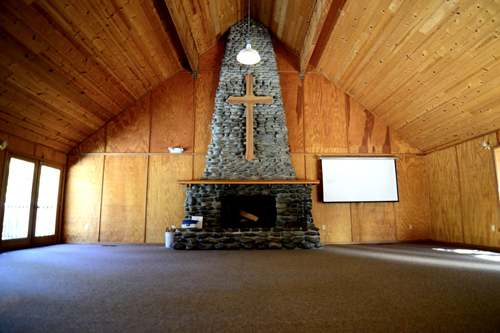 640 Lost Lake Road Naches, WA 98937
Phone: 509-672-4311
Email:
program@ghormleymeadow.org
Website:
ghormleymeadow.org
Ghormley Meadow Christian Camp, located near Yakima, WA, is a mountain retreat center and christian summer camp, and has been in existence for over 80 years. We serve the communities
of Central Washington through summer camps, group retreats, service opportunities and much more! We'd love to have you check us out for your next group retreat or summer camp experience in Washington State! We are located near White Pass Ski Area, and within comfortable driving distance of Seattle, the Tri-Cities, WA, Portland and Spokane.
---
Gwinwood Christian Conference Center

PO Box 3445 Lacey, WA 98509
Phone: 360-491-0195
Email: info@gwinwood.org
Website: gwinwood.org
Hidden within the urbanized area of Lacey, Washington, near Olympia, lies Gwinwood -- a 29 acre retreat site that has been preserved in its natural state through stewardship and teaching about the natural world. Located on Hicks Lake with lodging facilities for 15 to 170 people. Delicious meals are expertly prepared or your group can prepare their own meals by special arrangement.
---
The Heathman Lodge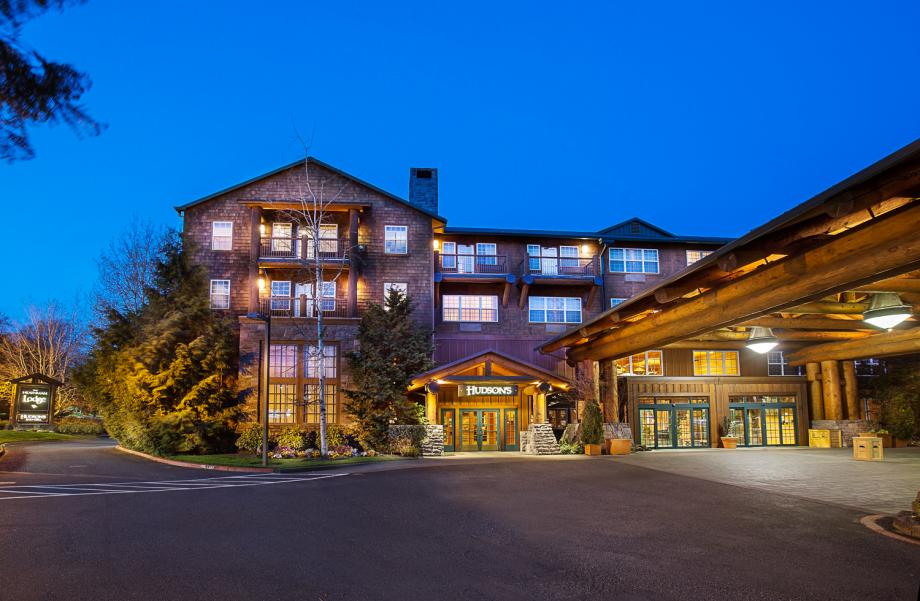 7801 NE Greenwood Drive Vancouver, WA 98661
Phone: 360-816-0507
E-Mail: hank.ohlson@heathmanlodge.com
Website: heathmanlodge.com
We are an Alpine Style Lodge(it's almost as if we are plucked right off of a mountain top), conveniently located next to two major freeway, 15 minutes from Portland International Airport. We have an indoor swimming pool, hot tub, work out rooms, and 4 Star restaurant. We have 10,000 square feet of divisible meeting space and 182 guest rooms. We put together custom package for your church retreats/conferences.
---
His Heart Foundation

16424 NE 40th Ave Vancouver, WA 98686
Phone: 360-433-2850
Email: info@hisheartfoundation.org
Web: hisheartfoundation.org
The Oasis is a Christian Retreat Center dedicated to creating a place of peace and rest in the middle of our hectic world. We invite you to come and take time away from the busyness of everyday life and draw closer to the Lord. Our property is located on 2.2 acres bordered by the Mill Creek on the South side, just North of the WSU Campus.
---
Hospitality Homes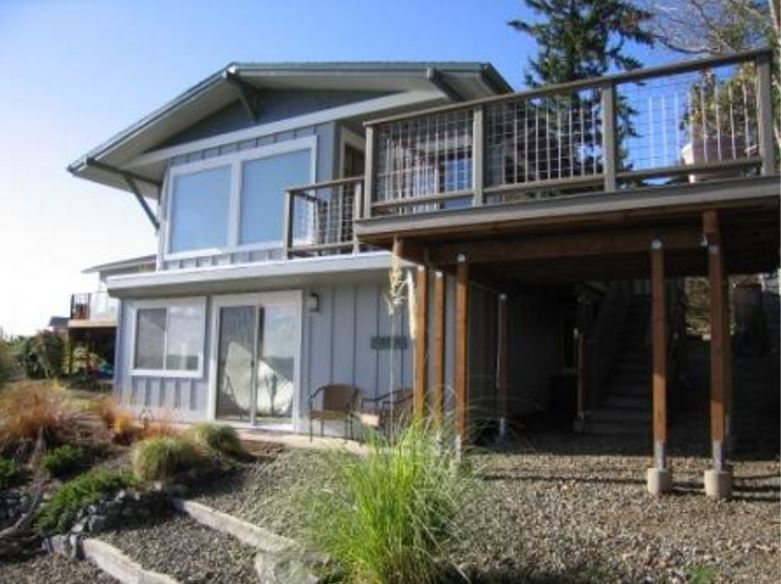 Phone: 209-966-2998
Email: rest@hospitalityhomes.org
Website: hospitalityhomes.org
HospitalityHomes.org is a global network of homes providing rest and renewal for pastors, clergy, missionaries, evangelists, chaplains, ministry directors, and other full-time Christian workers. The network of homes are privately owned by Christian hosts in the spirit of Romans 12:13 "Share with God's people in need . . practice hospitality." They are available to Christian workers seeking spiritual and physical renewal at a nominal donation to the ministry. Our goal is to provide opportunities for those who are on the frontlines to "come away" with Jesus and get some rest and to be restored.
---
The Inn at Gig Harbor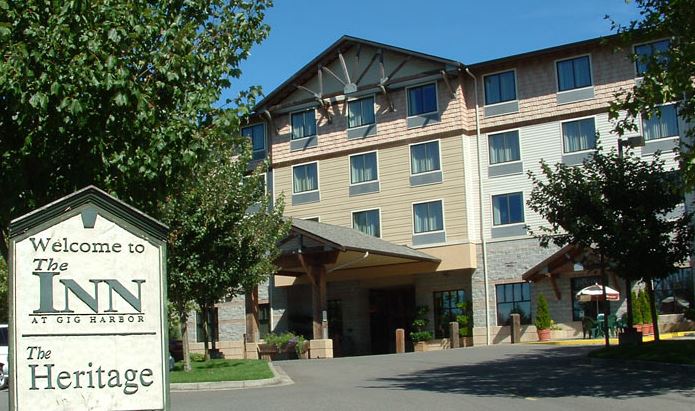 3211 56th St. NW Gig Harbor, WA 98335
Phone: 253-858-1111
Email: Info@innatgigharbor.com
Website: innatgigharbor.com
3211 56th St. Constructed and decorated in a Pacific Northwest rendition of the Craftsman style, the INN at Gig Harbor offers 64 comfortably appointed rooms and suites. Whether you choose one of our deluxe double queen rooms, a deluxe king room or one of our fireplace, Jacuzzi or family suites, you will be surrounded by custom made Craftsman furnishings with business friendly work areas. Additionally you will enjoy the convenience of complimentary parking, Wi-Fi internet as well as bottled water and in-room coffee. All of our guest rooms and suites also have refrigerators, microwaves and flat-panel HD TVs. Complimentary DVD players are available upon request.
---
La Conner Lodging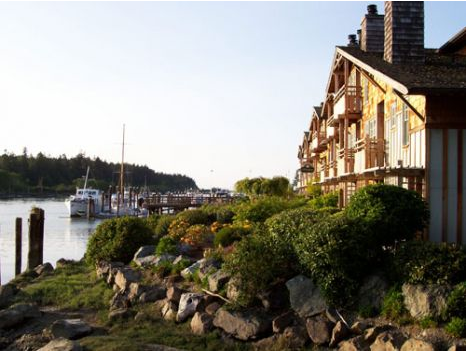 205 N. First Street La Conner, WA 98257
Phone: 360-466-1500
Email: cc@laconnerlodging.com
Website: laconnerlodging.com
In the quaint and charming town of La Conner, lies the cozy and Luxurious accommodations of The La Conner Channel Lodge. Our rooms boast Northwest styling, waterfront views and reside in the heart of our town, ideal for daily exploring and fine dining.
---
Lakeside Bible Camp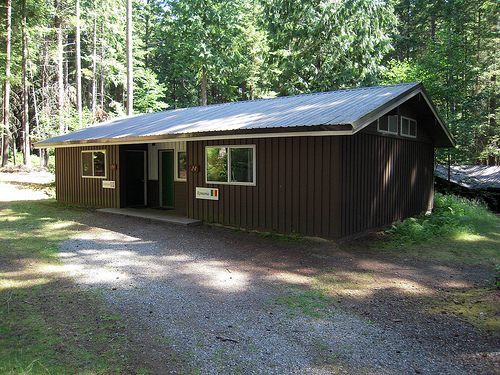 4170 E Bible Camp Dr, Clinton, WA 98236
Phone: 360-341-4170
Email: office@lakesidebiblecamp.org
Web Site: lakesidebiblecamp.org
The 50 acre campus located on Deer Lake has year-round facilities for youth, family camps and retreats. The camp will accommodate 120 campers plus staff in cabins. Modern kitchen and meeting facilities. Extensive recreational facilities.
---
Mercer Island Community and Event Center

8236 SE 24th Street Mercer Island, WA 98040
Phone: 206-275-7609
Email: miparks@mercergov.org
Website: mercergov.org
Centrally located on beautiful Mercer Island, just 5 minutes from Seattle and Bellevue, WA. This state-of-the-art facility boasts an open floor plan, with a variety of rental rooms, flexible seating options, catering kitchen and 222 free parking spaces.
---
Methow Valley Ranch Ministries

255 East Chewuch Rd. Winthrop, WA 98862
Phone: 509-996-3635
Email: info@mvrministries.com
Website: mvrministries.com
The Methow Valley Ranch was a dude ranch in the 1940's. Maintaining the theme, we have rebuilt the original bunkhouse into a modern retreat center, complete with conference room, full kitchen and four comfortable bedrooms upstairs. Additional accommodations include bedrooms at the Prayer Center and Grace Place, as well as a small apartment (the Upper Room).The House of Prayer Completing the retreat atmosphere is a prayer center for solitary reflection of group prayer gatherings, with adjacent rooms for Bible study and prayer. The Ranch can accommodate up to 25 guests, from individuals to groups. Guests are responsible for their own programs, meals, and cleanup.
---
Mt. Baker Bibleway Camp

8444 Mt. Baker Hwy, Deming, WA 98244
Phone: 360-599-2921
Email: guestservices@mtbakercamp.org
Website: mtbakercamp.org/home.do
A year-round facility with lodging for 300 in summer and 200 in winter. We provide meals for large groups with small groups having the option to do their own cooking. A beautiful setting and just 28 miles from a terrific ski resort!
---
The Potting Shed Guest House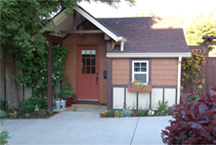 911 S. East St. Colfax, WA 99111
Phone: 509-397-2014
Email: thepottingshed@colfax.com
Website: thepottingshedguesthouse.com
This is like no "shed" you've ever seen before. Situated on the property of one of Colfax's beautiful historic homes (currently undergoing restoration) this adorable retreat has served throughout its life as a stable, a play-house, a mother-in-law residence, an office and until recently...a glorified potting shed. Thus, the name is a tongue-in-cheek nod to its history in sharp contrast to what it has become!
---
Rainbow Lodge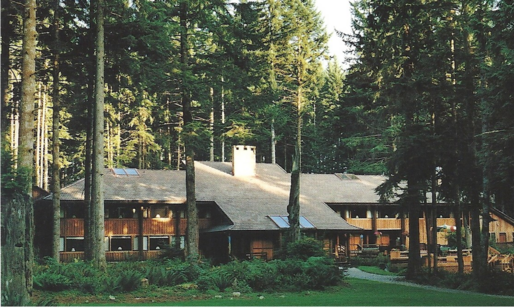 46820 Southeast Mount Si Road North Bend, WA 98045-8747
Tim Jack, Director
Phone: 425 888 4181
Email: rainbowlodge@msn.com
Website: rainbowlodge.org
Rainbow Lodge is located on 40 forested acres, at the foot of Mt. Si in the Cascade foothills, 45 minutes east of Seattle. The Lodge has 25 bedrooms, sleeping 1 or 2 people per room. Each bedroom has a sink, with shared restroom facilities in each of the 3 wings. The main conference room offers quiet warmth with comfortable chairs. AV equipment and wi-fi are provided. There are several smaller meeting areas available. Our kitchen staff serves delicious buffet style meals. Beverages are available 24 hours a day.
---
Shiloh Bible Camp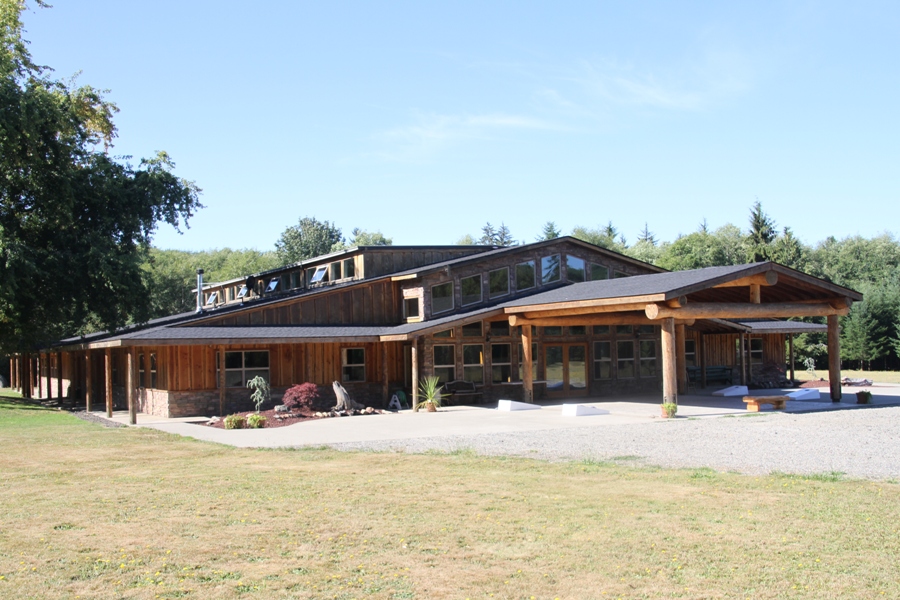 2812 North River Rd, Cosmopolis, WA 98537
Phone: 360-532-5179
Email: shiloh@shilohbiblecamp.com
Website: shilohbiblecamp.com
66 acres of quiet and wildlife. Facilities include chapel/dining room, nice kitchen, six cabins, staff housing. New large craft and multi-purpose building. Covered basketball court, swimming pool, volleyball, soccer and softball fields.
---
Silver Lake Camp

10919 S Lakehurst Dr Medical Lake, WA 99022
Phone: 509-299-3721
Email: silverlakecamp@gmail.com
Website: silverlakecamp.org
Nestled on the shores of Silver Lake, surrounded by whispering pines, enhancing our restful and relaxing atmosphere. Offering accomodations without charge to pastors and immediate family
when available. Silver Lake Camp is designed for fun! Our recreational areas include: Outside swimming, paddle boats, miniature golf, volleyball, and hiking trails!
---
Sleeping Lady - A Mountain Resort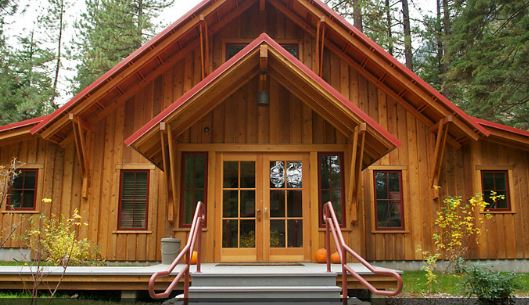 7375 Icicle Road Leavenworth, WA 98826
Phone: 509-548-6344 or 800-574-2123
Email: sales@sleepinglady.com
Website: sleepinglady.com
Set against the dramatic backdrop of the Cascade Mountains and nestled on the banks of Icicle Creek, Sleeping Lady Mountain Resort provides a natural setting for productive, engaging and memorable meetings and events. Offering nine meeting rooms and more than 10,000 square feet of function space, Sleeping Lady combines rustic luxury and environmentally-friendly design.
---
Soundview Ministries

8609 182nd Pl. SW Edmonds, WA98026
Phone: 425-774-4118
Email: revted47@gmail.com
Facebook: Search "SoundView Ministries"
Provides a safe place for men and women in ministry to experience an interlude of rest and restoration and encourages them to revisit their c